The butterfly effect in brands
No, this post is not about that really cool movie with time travel. But, is the same principle applicable in the world of brands?
In popular culture, the butterfly effect is a phenomenon where a minor change can cause a large change in the outcome. And once a change occurs, the grand design will never go back to being normal.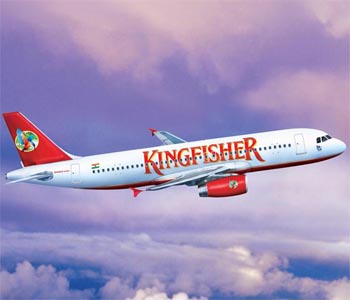 Recently
Kingfisher
canceled my flight and offered to book me into another scheduled to leave 24 hours later.  Also, this flight would stop at many other destinations, increasing my 1.5 hr journey to 7 hrs. And this flight was not confirmed as well. So, its safe to say I was very angry with this brand. So angry, that my immediate reaction was to not touch KF beer again –
the Butterfly effect
.
Sure, my reaction is adverse. But, what kind of an effect will this have on other KF brands? Will a disturbance in the force change the brand affinity for their other products? I do know two people who refused to enter the UB city (built by Vijay Mallya) because of their very bad experience with KF Airlines. Is this likely to spill over.
But, KF  as a brand has managed to delight many customers previously and build brand advocates. At a time like this, the brand advocates can be of great help. Why isn't that happening? Can KF beat the butterfly effect by merely handling things better?